Anyone can contribute. You too.
Via The Present you can use your time, expertise and network to support initiatives that are committed to refugees and newcomers. We ensure that you find the right match.
Use your time and expertise the way you want to
Help out an initiative by donating your skills
Find a project
Find a project that suits you and your skills, or sign up without choosing a project and we'll help you find a match
Sign up
Let us know what you're good at and how much time you'd like to help. A couple of hours per day, one day a week or once a month - every little bit helps!
Do what you're good at
We'll get in touch with you and introduce you to an initiative - so you can do what you're good at, and they can do what they're good at!
Events
During our events you can get to know successful initiatives that are committed to the lives of refugees and newcomers, meet other like-minded entrepreneurs and contribute straight away by sharing your expertise on the spot.
The Present X The Turn Club: Meetup #22 De Vrolijkheid

During our meetups, you are introduced to some of the most amazing social initiatives, and have the opportunity to connect with likeminded entrepreneurs and tackle social challenges together. We are very excited to announce that on the 15th of June we will meet again – in person! Our first live meetup of 2021 will be a special one: we are teaming up with Merlijn Twaalfhoven's initiative The Turn Club. This artist collective uses the 'artist mindset' to tackle social challenges. On the 15th of June entrepreneurs of The Present will join forces with artists to offer creative solutions to the mission of Stichting De Vrolijkheid. De Vrolijkheid empowers young residents in asylum seeker's centres through art and music. Curious to hear more about this wonderful initiative? Join us on the 15th!

Tue, Jun 15, 2021 3:00 PM

Amsterdam
Buy a shirt & spread the word! Support Team Humanity and Beirut/Borderless NGO
100% percent of the proceeds are donated to initiatives dedicated to refugees and newcomers.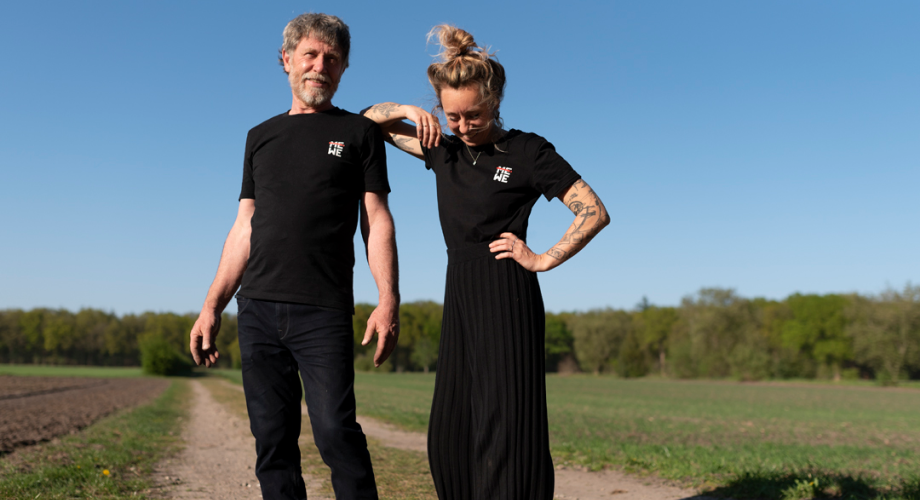 Support us with a donation
No time for a project, but still looking to contribute? Donate to our organization! Donations are used to realize events and support projects. Any amount is welcome: NL76 TRIO 0379 2093 06.