Anyone can contribute. You too.
Via The Present you can use your time, expertise and network to support initiatives that are committed to refugees and newcomers. We ensure that you find the right match.
Use your time and expertise the way you want to
Help out an initiative by donating your skills
Find a project
Find a project that suits you and your skills, or sign up without choosing a project and we'll help you find a match
Sign up
Let us know what you're good at and how much time you'd like to help. A couple of hours per day, one day a week or once a month - every little bit helps!
Do what you're good at
We'll get in touch with you and introduce you to an initiative - so you can do what you're good at, and they can do what they're good at!
Events
During our events you can get to know successful initiatives that are committed to the lives of refugees and newcomers, meet other like-minded entrepreneurs and contribute straight away by sharing your expertise on the spot.
Meetup #20: Ithaka - the academy for meaningful work

The Present builds partnerships with initiatives, projects and NGOs that make a positive contribution to the lives of refugees. We connect them to our network of entrepreneurs who can help with certain issues that need to be solved for an even more positive impact. As part of such a partnership, The Present organises meet-ups, where initiatives that want to improve the lives of refugees are given a stage. Here they can discuss the biggest issues live with an enterprising audience where we create a form of 'crowd consulting'. Our second meet-up in Utrecht, will be happening on December 15th. If the COVID measurements allow us, we will host the meet-up at Kanaal30. If not, we will host the event online. At the meet-up we will hear the inspiring story of 'Ithaka' (https://www.ithaka-academie.nl/). Ithaka helps people who have trouble with entering the labour market, to find a meaningful job. Ithaka believes that everyone deserves a meaningful place in society. Come and hear their inspiring story and help them out with their bottleneck! Tickets are €5, to cover the costs of the event. If the event turns out to be online, we will donate the money to our #wenotme campaign (https://thepresent.shop/), which currently supports Home For All; a Greek couple who cook meals for refugees on Lesvos.

Tue, Dec 15, 2020 4:00 PM

Kanaal30 , Utrecht
Buy a shirt & spread the word! Support Team Humanity and Beirut/Borderless NGO
100% percent of the proceeds are donated to initiatives dedicated to refugees and newcomers.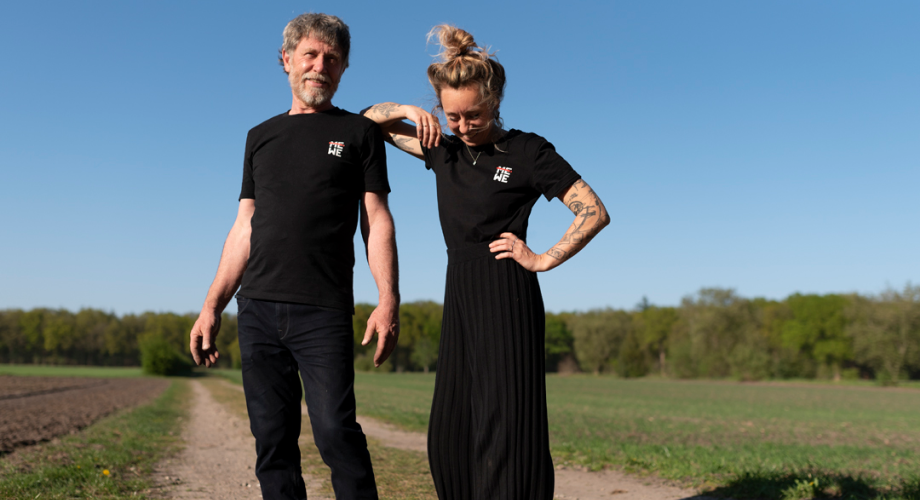 Support us with a donation
No time for a project, but still looking to contribute? Donate to our organization! Donations are used to realize events and support projects. Any amount is welcome: NL76 TRIO 0379 2093 06.